Skip to Content
Residential Accordion Shutter Installation
Accordion shutters offer the ultimate in security and storm protection with the flexibility to keep them open for natural sunlight when they're not in use. Our team of professional shutter installers at JCAB Enterprises recommends accordion shutters for homeowners because they're the only metal window protection options that are mounted on all four sides giving added strength and durability. Contact us to learn more, and we'll provide you with a free in-home consultation.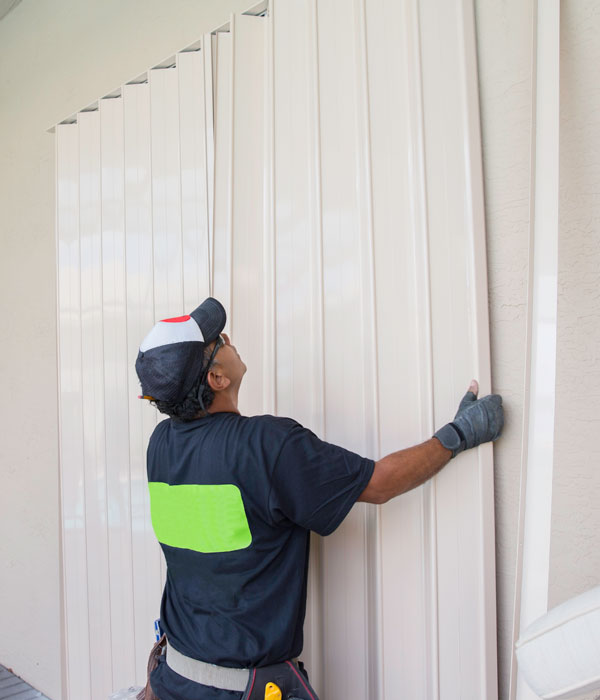 The Best Protection Against Natural Disasters
One of the great things about accordion shutters is that they can be installed on any window on houses of all sizes. When others are frantically boarding up windows to prepare for a storm or other type of natural disaster, you can sit back and relax, knowing that your home is equipped with metal shutters you can quickly close when needed. Other benefits include:
Our shutters are Miami-Dade County approved
Weather protection during storms and hurricanes
Increased energy efficiency
Superior light control and UV protection
Privacy control
Protection from theft and break-ins
Choice of four different colors
Customized to accommodate aesthetic preferences
Why Choose JCAB Enterprises?
When it comes to accordion shutters and impact doors and windows, no one provides a better customer experience and more knowledge than we do. With more than a decade in the business, our fully licensed and insured company goes above and beyond to ensure your needs are met with high-quality products that offer superior protection from storms, the sun, and burglars. Our accordion shutters are fully customizable to meet your design preferences and match your home. Our products are tasteful and won't add a bulky or awkward appearance to your property. Instead, they add value and security.
Schedule a Free Consultation